I honestly love the time that I grew up in. I played outside with friends, but I was also able to take advantage of computers and the internet. I was able to ride bikes with my friends and learn valuable technological skills. We were all still learning how to navigate the power that is being able to use the worldwide web, and as kids, we were able to spend a lot of time exploring the internet without anyone really realizing what we could be getting into. Not to mention that it was the golden age for online games and other interactive content. Trying to really suck in children interested in their products, brands began creating interactive games for their websites. Every kid's brand and TV show had a game to go with it.
Build-A-Bear
Build-A-Bear used to have a site chock full of activities. From small games like pie eating contests to more elaborate games like a haunted house with different activities in every room to themed mad libs, there was always plenty to do on the Build-A-Bear website.
Favorite memory: The Build-A-Bear website had themed mad libs for each month, so the January mad lib was all about a snow day for Curly Bear and his friends. The last blank on the mad lib was labeled as "food." And the final sentence in the finished product read: "Everyone returned to Curly Bear's house and ate (food), it was delicious!" After we realized that, my friends and I filled out that last blank with "Curly Bear" so that the sentence said "Everyone returned to Curly Bear's house and ate Curly Bear." We thought we were hilarious.
Everythinggirl
Everythinggirl was an awesomely cool website that housed games with a bunch of the Mattel doll characters. I wasn't the biggest fan of all of the Barbie and Poly Pocket games, but the Barbie My Scene makeover game was really choice. Honestly, it might be the bright colors and other aesthetics of the game that attracted me — even now, I gravitate towards pretty games.
I also love games that give me a clear goal, and Everythinggirl offered that, too. Every day you logged on, you could earn a certain amount of charms for your virtual charm bracelet. In the most Renata way possible, I was OBSESSED with getting those charms.
Favorite memory: Changing my birthday on the website so I could get my birthday charms early…only to realize that the website doesn't let you change your birthday every day…
Webkinz
I LOVED the Webkinz site when I learned about it. Once I played with it using someone else's log in, I realized that I needed my own. I got a husky Webkinz doll and spent hours playing with her on the site. Now, my husky Bella is my travel companion, and I bring her with me when I go away.
Favorite memory: I learned about the Webkinz site originally when my little cousin got a Webkinz doll. She showed me and my uncle (her father) the website that Thanksgiving and we thought it was so cool that we essentially booted her off her computer so we could play. It was just SO COOL.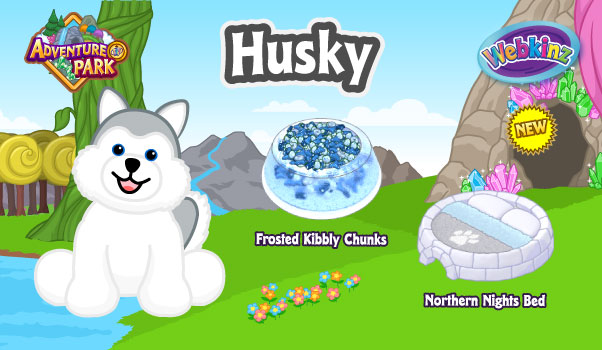 Millsberry
Millsberry was a site by General Mills where you had your own avatar and played games for points to get things for your avatar. The games featured the different characters from General Mills foods.
Favorite memory: I kept playing specifically to earn up enough points to get my avatar the skirts that were half-denim, half-colored. They were very much my aesthetic as a young person…in fact, I think I owned a half-denim, half-white skirt. I saw someone the other day at the grocery store with a similar skirt, and I realized that it is still my aesthetic. I'm so happy all of the things I liked in middle school are making a comeback. Guess I'll be wearing my scarves as belts again…
Nickelodeon
This list wouldn't be complete without mentioning those games based on some of our favorite shows! Considering the fact that we didn't get the Disney Channel at my house until I was a preteen, I was mainly preoccupied with the Nickelodeon games. I don't remember these games super well, but seeing the screenshots does bring back a crazy amount of nostalgia.
Favorite memory: The Spongebob games were my favorite, of course! I loved the game where you made Krabby Patties and the game where you caught different jellyfish. Legend says if you listen closely enough to a busted 2002 desktop computer, you can still hear Spongebob say "It's the jellyfish!"
Honorable mentions (because I legit remember playing on these sites, but I hardly remember the gameplay or favorite moments…):
StarDoll
Totally Spies
Club Penguin
Disney Channel
Diva Starz
BONUS:
Hoops and Yo-yo e-cards
If you've ever been to the Hallmark store, you may be familiar with Hoops and Yo-yo. They're colorful and sassy animated characters on a lot of Hallmark cards and merchandise. They used to have a whole bunch of e-cards featuring this hilarious duo. We would spend hours laughing at their banter. While the Hallmark site no longer has these e-cards (something I can only consider to be a personal attack), I did find a video of this e-card that I quote way too frequently on YouTube. Enjoy!

Don't worry, this isn't all of the games I used to play, this is only the websites! Someday, I plan on writing about all of the CD-ROMs I used to play with (read as: an entire article dedicated to the Barbie fashion designer game because that was my JAM). Do you have any websites that you loved playing on as a young person? Do you remember any of these? Especially those that I hardly remember?! Let me know in the comments!
And remember, talk to your parents before going online! 😉